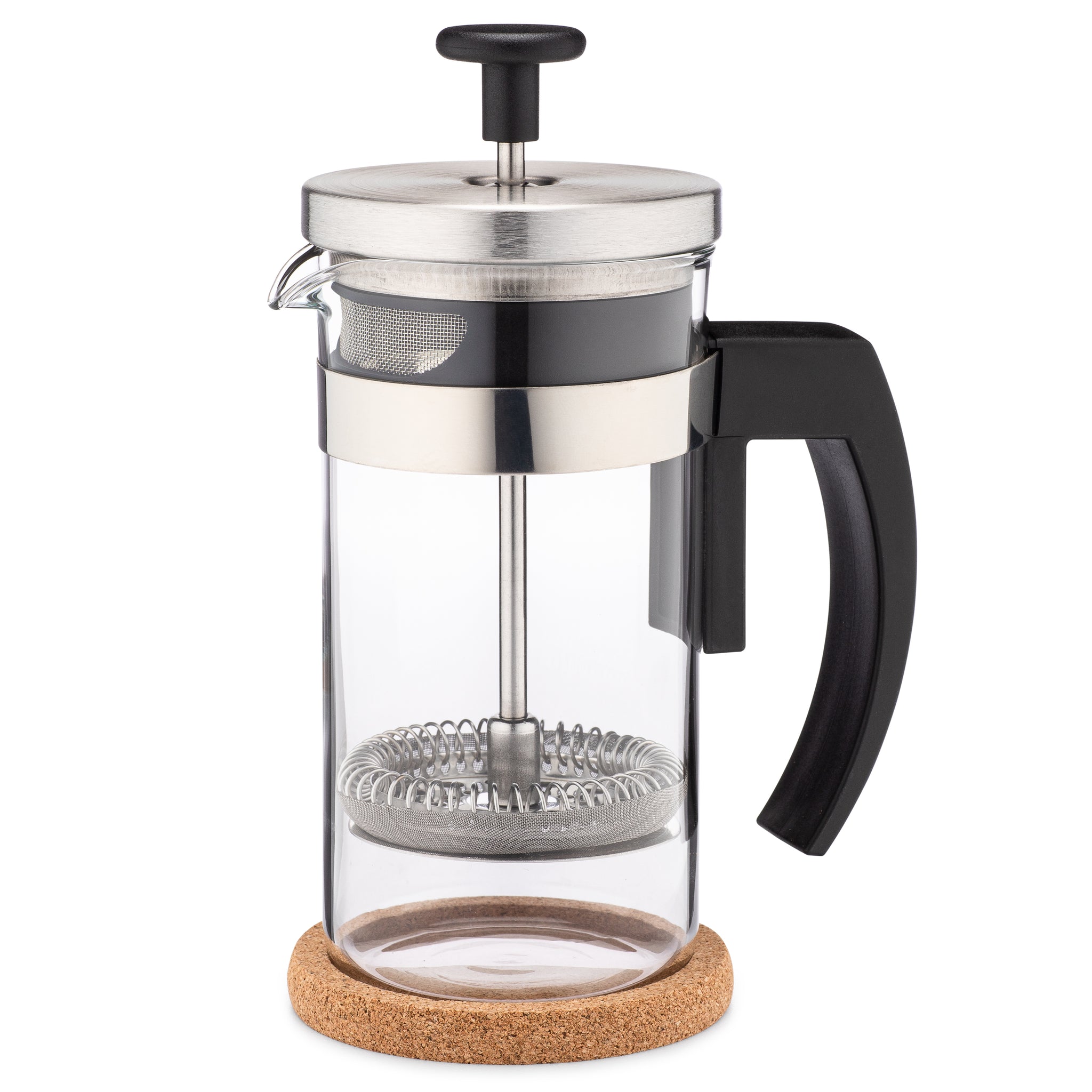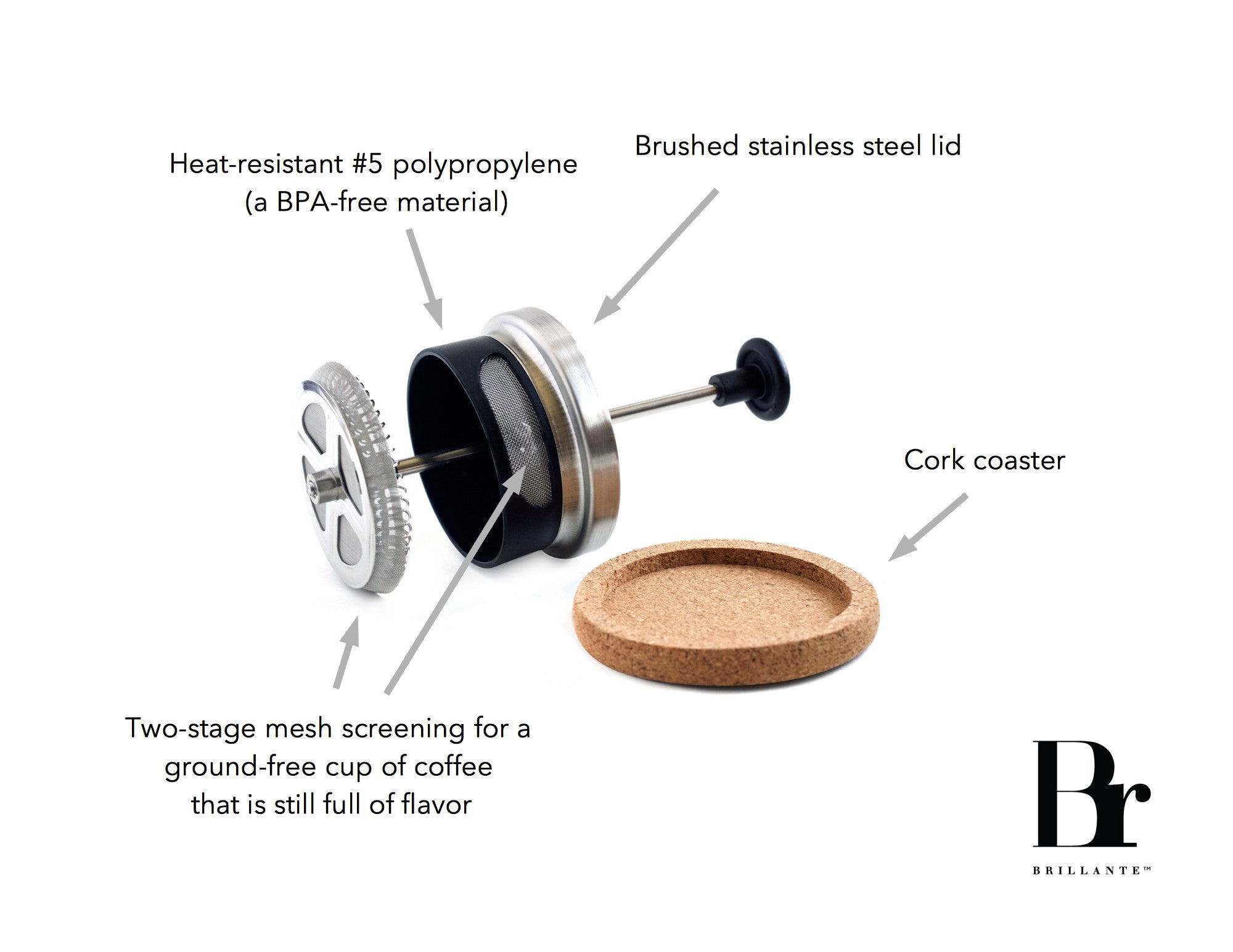 Brillante™ BR-CP1-350 Coffee French Press/Plunger
Brillante Small French Press Coffee Maker with 3 Cup / 12 Ounce Glass Beaker - Single Serve Cafetiere and Tea Maker BR-CP1-350
This is a premium coffee press for brewing flavor-rich coffee one mug at a time. High quality borosilicate glass and a unique double mesh filter give you a delicious cup of coffee free of stray grounds.

Features & Specs:
12 ounce / 350ml single serving capacity
Two mesh screens for a flavorful brew (without the grounds)
Brushed stainless lid cap with heat-resistant #5 polypropylene insert
Borosilicate glass beaker
Cork coaster (not attached)
Dishwasher safe

Dimensions: 6.75 in x 4.8 in x 3.25 in.

Weight: 10 ounces
Free Shipping!