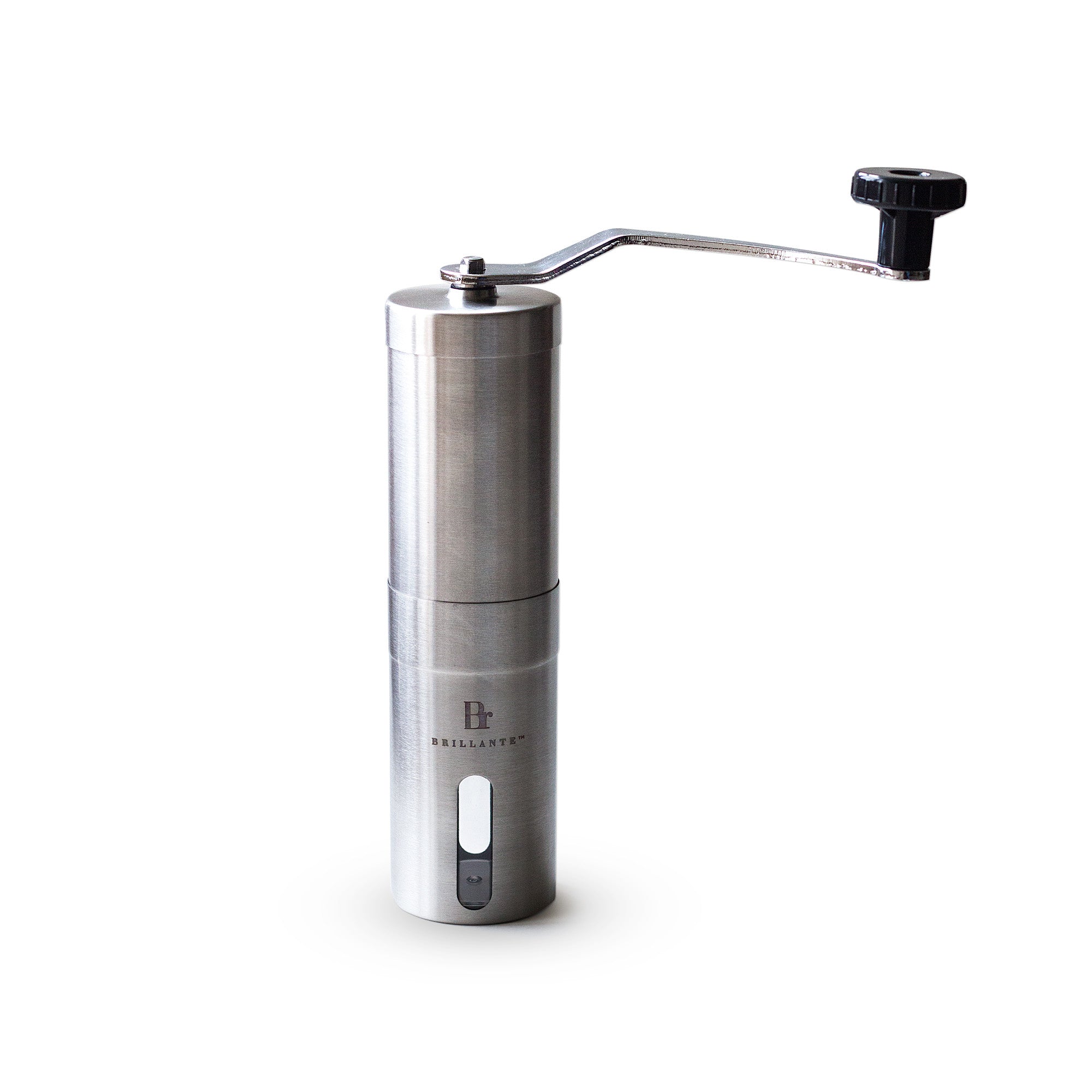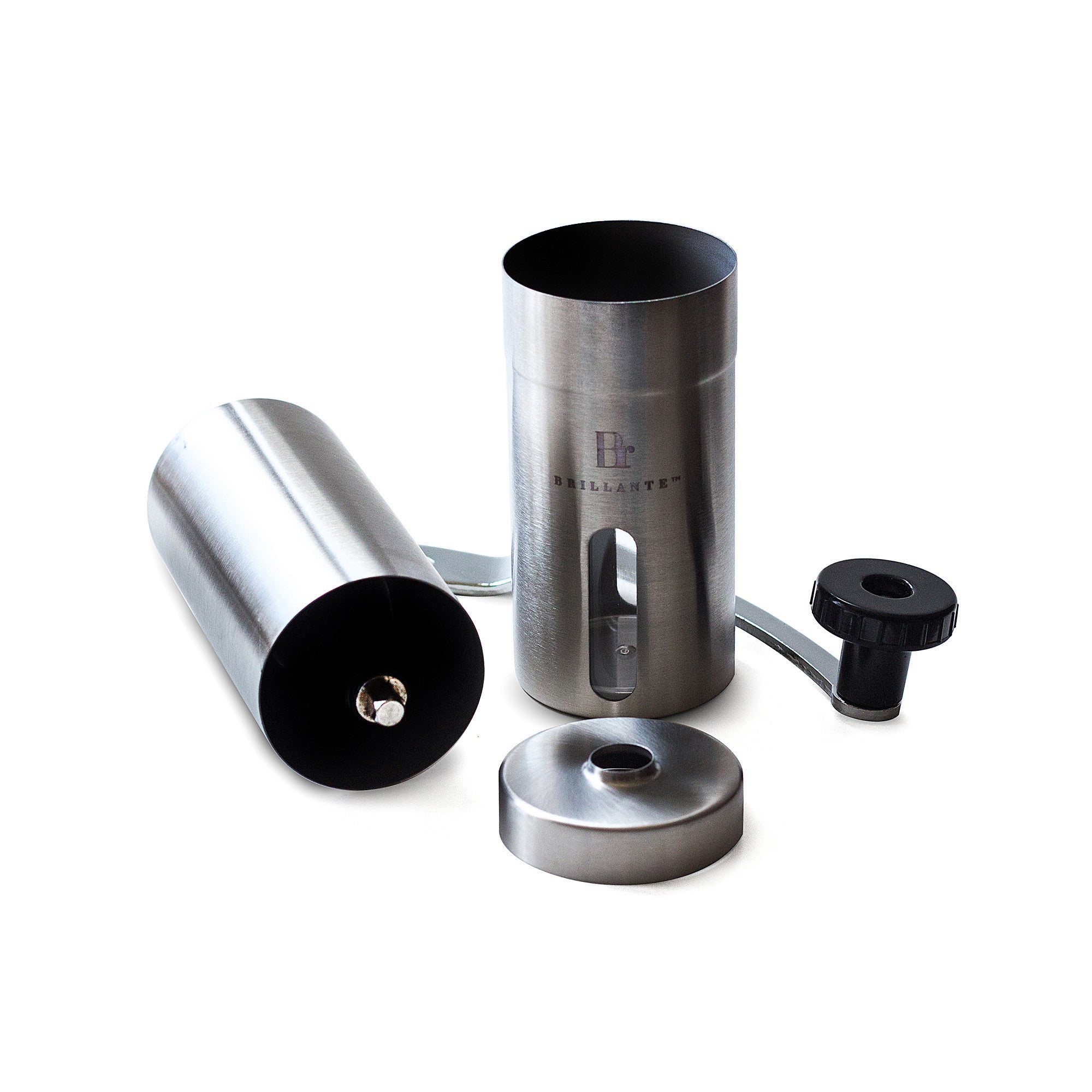 Brillante™ BR-MCG-SS1 Manual Burr Coffee Grinder
Did you know fresh-ground beans from a burr grinder taste 93% better than the chaff that a blade grinder makes? Please don't even mention pre-ground coffee.

OK, we don't know the exact percentage but the consistent grounds produced by a burr grinder DO in fact make a massive difference in the quality of your brew.
Try it. We suggest our manual coffee grinder (of course).
Features & Specs:
Easy, adjustable grind fineness

Sturdy stainless steel body

Grinds fast, smooth and

quiet

Ceramic conical burr

Grind coffee for two in under 1.5 minutes

Diameter of body: 1.89 in / 48mm

Total length: 7.5 in / 190.5mm

Weight: 8.95 ounces / 254 grams
Free US Shipping!